Where and when did the movable 19th hole appear on the golf course?
Englishman Mark Roberts is the world's most famous stricker, that is, a man who runs out naked in front of spectators at sporting events. As of 2018, he has made 565 performances in 23 countries, most often at soccer matches. As Roberts himself assures us, he prepares for each action and tries above all to make the audience laugh. For example, in 1995 he appeared at a prestigious golf tournament with the inscription on the back of the "19th hole" and pointing down with an arrow. In 2000, he ran out at a Wimbledon tournament match featuring Anna Kournikova, displaying the slogan "Only the balls bounce," which Kournikova herself was advertising bras at the time.
What kind of sport judges have to learn swear words in different languages?
According to the rules of the International Tennis Federation at Grand Slam tournaments, players can be fined up to $20,000 for using swear words. Wimbledon umpire Bernadette Houlton admitted that referees are given lists of obscene words in the game's languages before every match and they try to learn them.
What language uses the word "love" to refer to the zero score in a tennis set?
The score in a tennis set begins with zero, but English-speaking tennis players do not say "zero" but "love". No one can say exactly where such a strange designation came from. There are many theories about it, and one of them associates it with the French "l'œuf," which means "egg," because zero looks like an egg.
Who won the match when Federer played on the grass half and Nadal played on the dirt half?
In 2007, there was a tennis match on a court where one half was grass and the other half was unpaved. The partners were world ranking leaders Roger Federer, who had not lost a match on grass for five years, and Rafael Nadal, who had not lost a match on clay for three years. Nadal was the stronger of the three sets.
What is the top-ranked men's tennis player capable of competing with?
During the 1998 Australian Open, sisters Serena and Venus Williams said they could beat any man who was ranked no higher than 200 in the ATP. Carsten Brasch, then ranked 203rd, accepted the challenge. He beat Serena 6-1 in the first set and Vinus 6-2 in the second. After the match, he added that he didn't stress much and played around the 600th ranking.
Why is the poker combination of ace and king sometimes called "Anna Kournikova"?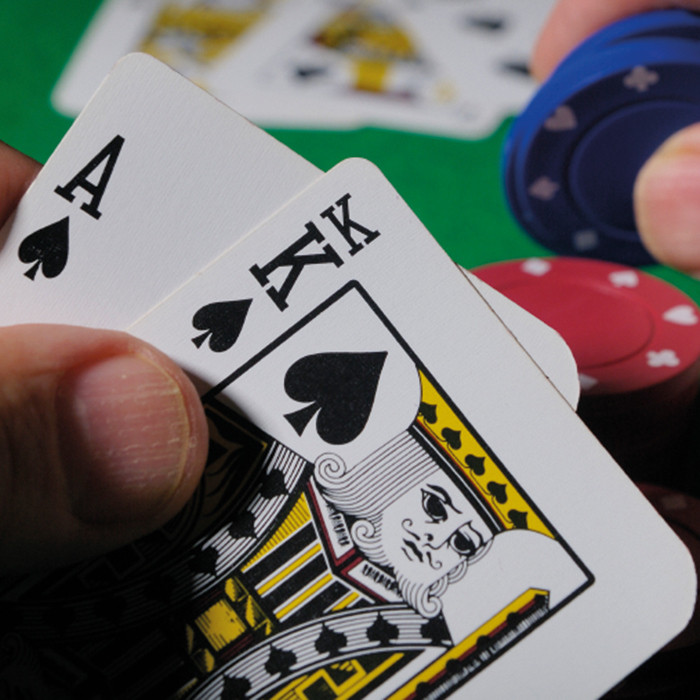 Anna Kournikova has never won a single adult professional singles tournament in her athletic career. Poker players named the combination of ace and king (AK) after her because she looks beautiful but rarely wins.
Which athletes originally started wearing polo shirts?
Polo shirts originally appeared among tennis players – namely, ten-time Grand Slam tournament winner Frenchman Rene Lacoste in 1926. A year later Lacoste put an image of a crocodile on the chest of his shirts and after his career in tennis he founded his own clothing brand Lacoste under the same logo. But the new shirts started to be worn not only by tennis players but also by other athletes, especially by polo players. It was under this name that the new clothes gradually gained a foothold in the common vocabulary.
Where and when was the tennis match, which lasted over 11 hours, held?
According to the rules of Grand Slam tournaments, if a match reaches the fifth game, it continues until one of the tennis players wins with a margin of at least two games without a tie-break. John Isner and Nicolas Mayu set the record for the longest tiebreak at Wimbledon 2010 with the score 70-68. The match lasted more than 11 hours.
Which famous athlete specifically trained as a left-handed player as a child?
The tennis player Rafael Nadal plays with his left hand even though in real life he was born right-handed. His uncle taught him to use his left hand when Nadal was 12 years old. His uncle justified it by saying that left-handed players have an extra advantage because they can hit right-handed players (most of whom are right-handed) under an awkward hand and give the ball an unusual spin.